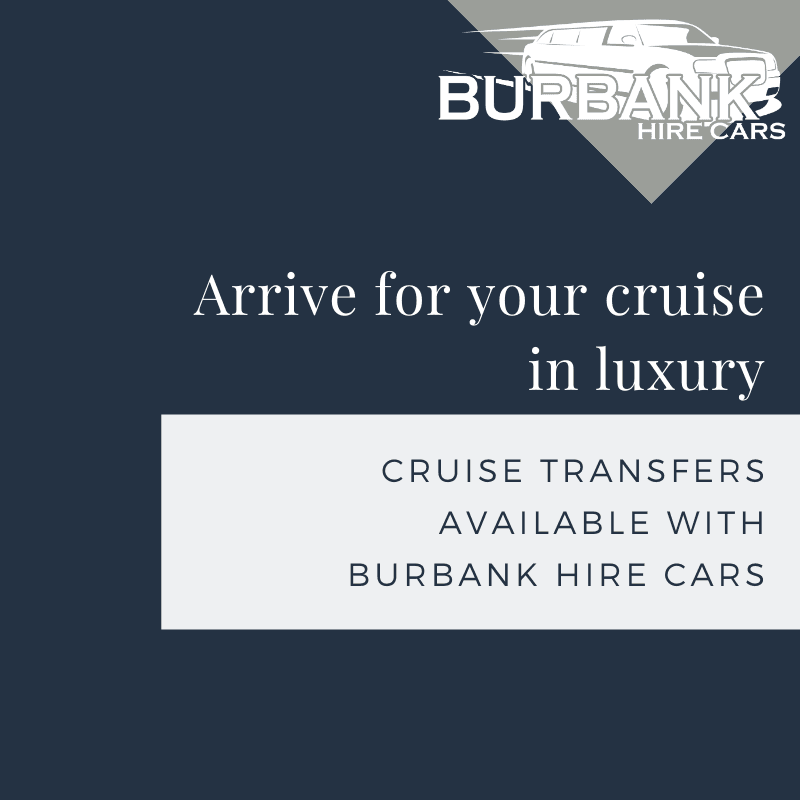 Cruise Transfers available with Burbank Hire Cars
20 Dec 2019
Cruising is fast becoming the popular choice for holiday goers, no matter the age. Cruise ships now make taking a holiday easy, glamourous and cost-effective. With an ocean or river cruise, all your expenses are covered in your initial cost. With food, accommodation and free entertainment all on board. There are also daily activities that you might not usually indulge in on a regular holiday. With all the luxuries of a high-end hotel and in my opinion the best service you'll find anywhere, cruising has come a long way over the last few decades.
You'll eat fine foods from different cuisines all within a stone's throw of your room. There are no forced formal dress codes, and whether you prefer a restaurant feel or a buffet-style meal, you'll find something for everyone onboard the ship.
When you travel from city to city, you would generally need to find accommodation and make reservations for tours or even research the best places to see. With a cruise, everything is handled for you. They have onshore excursions or experts to guide you in the right direction with the best sights to see on your shore days.
The onboard activities will keep even the most adventurers travellers entertained with water slides, zip lines, ice skating and rock climbing walls. Take in a live show with everything from magicians to musicians; there are even full-size cinemas on board if you just want to veg out and catch a movie.
With hundreds of cruise ships departing each year, Sydney Harbour is the only port here in Australia to have two cruise terminals. With the Overseas Passenger Terminal at Circular Quay and the White Bay Cruise Terminal located west of the Harbour Bridge. Cruise transfers are available with Burbank Hire Cars, after all, you are headed out on a blissful cruise why not arrive in luxury.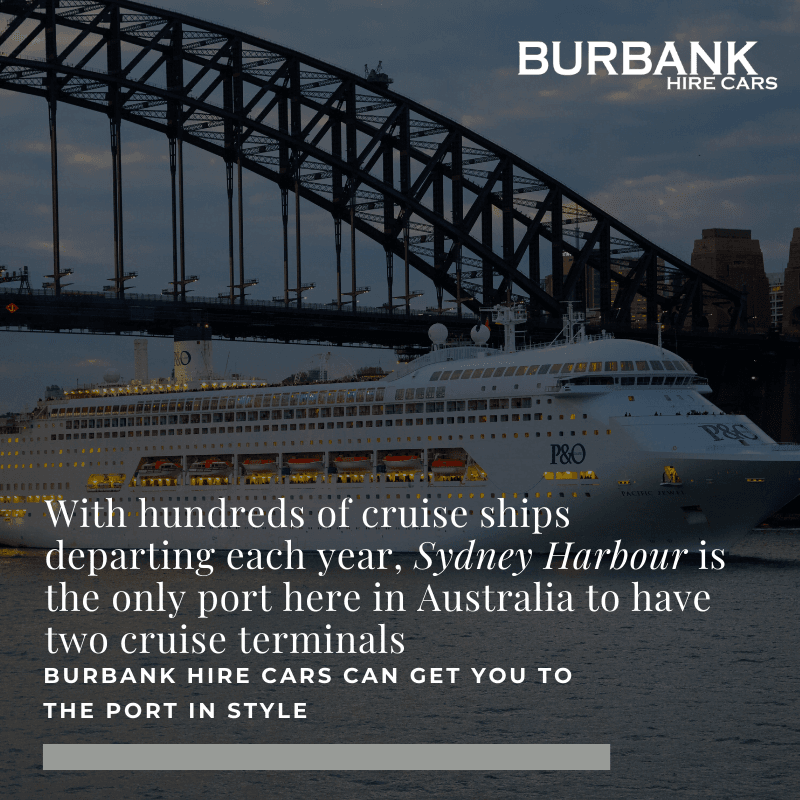 We have options for you if you have a larger group heading on a cruise with 10+ seater limos available. With pickups available from the Central Coast and Newcastle any day of the week. All our limousine cars have luggage trailers so you won't need to worry about space for your travel luggage, just let us know when you book. We also have a VW Multi Van with seven seats that are configured just like a limo with comfortable seating to get you and your guests to the cruise terminal in style.
Contact us at Burbank Hire Cars to book your next cruise transfer on 02 4390 5043 or email bookings@burbankhirecars.com.au with any questions you may have.