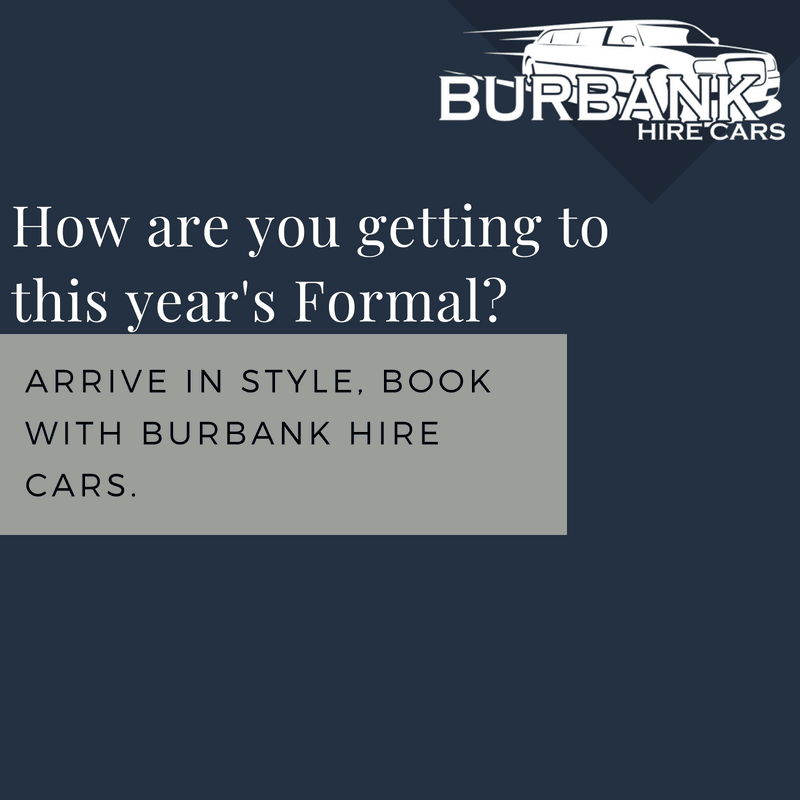 How are you getting to this year's Formal?
2 Sep 2018
It's that time of year the formals have been booked, and now you need to get there in style. You can't post pics in front of your Mum's old Mazda! If you want to be the envy of your friends and arrive at your formal in style, it's time to book with Burbank Hire Cars.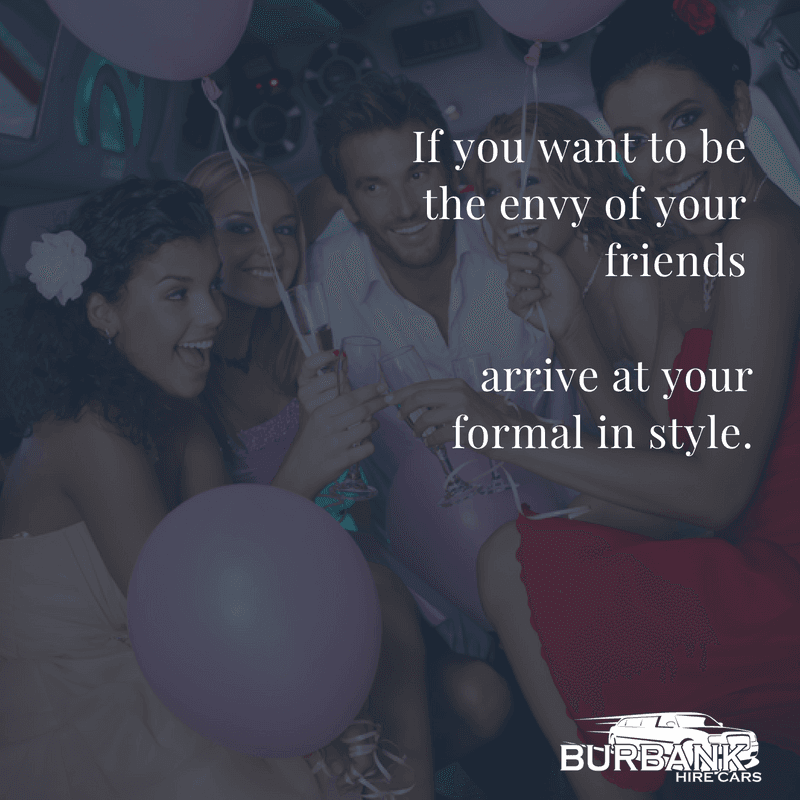 If you're heading there with a few friends or have a larger convoy that you want to arrive together we have a range of car options available. Our stretch limo is the popular choice seating seven you can arrive in style, but spaces are limited, book now to secure your limo. If you want a more intimate ride we have our Holden Caprice car transfer. We have groups every year that just want to travel together so the fun option is our people movers, that can get your group to the party.
You've worked hard through school, from Primary through to High school, for some of you, this could be the last time to get to see all your friends before finishing up your year and either moving for jobs, university or even travelling around the world. You want to have a great time and have the memory of this night for the rest of your life. It takes you months to find your dress and you go all out and get your hair and makeup done. The perfect way to start your night out right and one to remember is to arrive in a limousine. We roll out the red carpet and are the insta worthy backdrop for photos with your friends.
We have years of experience and at Burbank Hire Cars, we have a huge fleet of extravagant cars to choose from plus you get a uniformed chauffeur to drive you in style to your formal function. Contact us early to confirm your car. Phone (02) 4390 5043 or our mobile 0401 222 626. You can email us bookings@burbankhirecars.com.au.