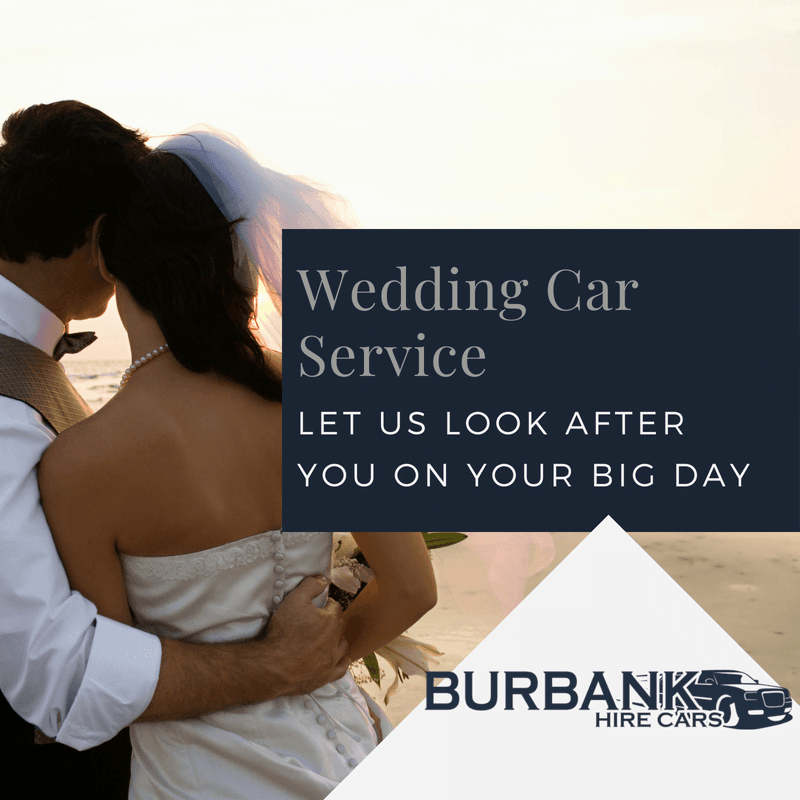 Wedding Car Service, Let us look after you on your big day
28 Jul 2018
A wedding is one of the biggest days of your life, and one of the most stressful! But hiring a wedding car company should be the easy choice. You know you want to get to the wedding in style and if you're the bride, you'd love to get treated like a Princess for the day. At Burbank Hire Cars, we have a fleet of luxurious cars to choose from with a uniformed chauffeur that will literally roll out the red carpet for you and make your day special.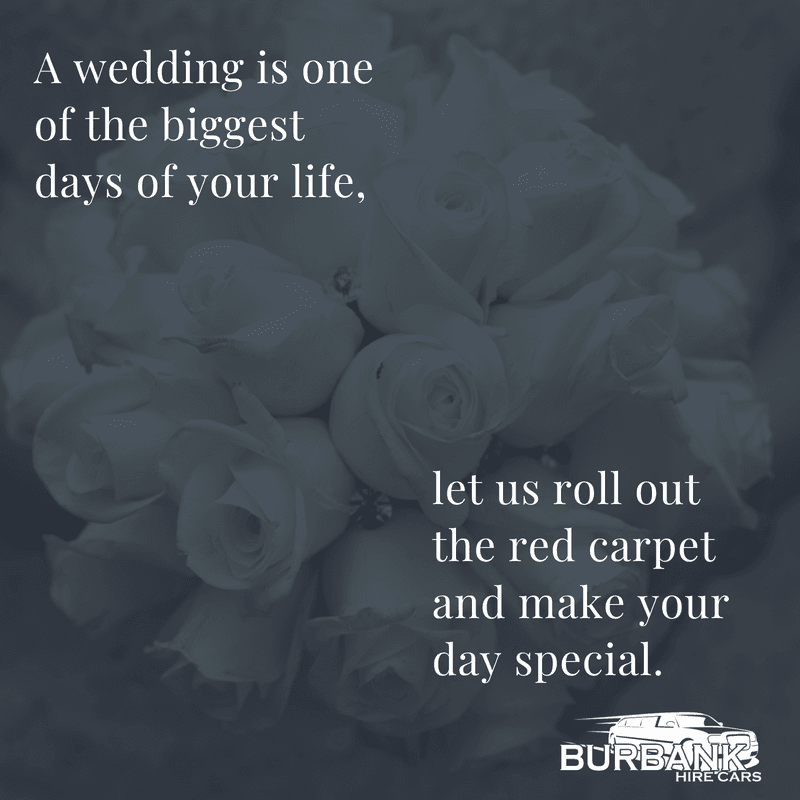 There's lots to think about when organising the transport for your wedding day. The most important thing is to book with a company with a great reputation because there is no point getting a great deal if the company you've hired just isn't reliable.
The number of cars you'll need to hire for your big day will depend on the size of your wedding party. If your ceremony is in the same location as your reception, that can cut down on costs. Most weddings will need a few cars to get people not only to the wedding, but then onto the photo shoot and then the reception. If the Bride and Groom aren't staying at the reception, you may even need a car to get you to your wedding night accommodation as well.
Traditionally, the Groom and groomsmen will arrive at the ceremony 1st in their separate vehicle, then the bridesmaids will travel with the mother of the bride, while the bride travels with her father in a separate car. We also have some clients that book for their parents or grandparents to arrive in cars.
Other than the perfect scenery of your wedding location, a wedding car is the perfect backdrop for some amazing photos. Book early and speak with the friendly staff at Burbank Hire Cars. We know your wedding day is a huge event in your life and from the time you make your booking to the final drop off point on your big day, you can rely on us to be organised and professional. Let us take the stress off you and your wedding planning and start your journey right with your Mr Right.